How to Create a Successful Home Business That Gives You More Free Time!
Here's the Secret Formula to Create Financial Security and Have More Free Time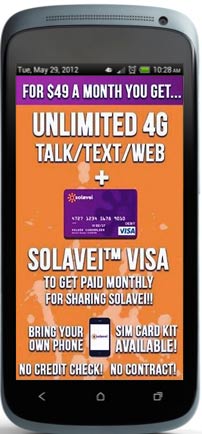 I've been very successful in the home business arena for 15 years now. I am very blessed and fortunate to live right on the 14th Tee of a prestigious golf course in the Atlanta area. All because of the success I've been blessed with in this industry.

Secret Formula-Recipe For Success In A Home Business
Recipe Ingredient Number 1 - Timing - virtually no skill can overcome the timing of being in the right place at the right time. Timing covers up a lot of faults.
Recipe Ingredient Number 2 - A hot product that everyone wants and if it's one of the very first times it's offered in a home business format it can be especially lucrative. So in this case we are marketing cell phones in a prepaid plan. This is a huge trend just starting to happen and because its the first time cell phones are being offered in a home business format it has the potential to be huge. And the bigger the trend the easier it is to make sales. The easier it is to make sales the more free time you have and the more money you can make. Especially with a price this good - $49 per month for unlimited phone, text and data with no contracts.
Solavei is a home business opportunity poised to explode and improve the lives of millions of people around the world.
So the question is do you want to be a part of all this?
If you're interested in an opportunity that could truly change your financial future please fill out the form below and we will get back to you as soon as time permits. We are very busy so be patient- we will get back to you as soon as we possibly can.

Get Started Now - Contact Us- Click Here!